Certificate Program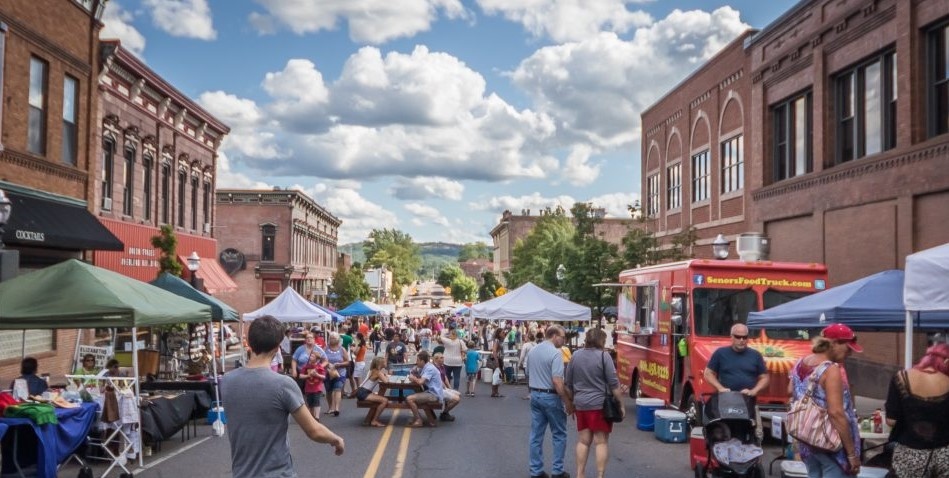 The MDA created the MiPDM program to provide training in the essential knowledge areas for downtown

professionals like marketing, planning, design, and historic preservation.
Downtown Marquette, MI
The Michigan Downtown Association Professional Development Certificate Program
Applications due January of each year.
Applications for the 2023 Cohort must be submitted by Friday, January 13, 2023.

The MDA created the MiPDM program to provide training in the essential knowledge areas for downtown professionals and to elevate the stature and value of Michigan downtown professionals. The program is rigorous and challenging to ensure that the end result, a certificate of completion, means that the recipient has gained the necessary skills and experience to be considered a well-rounded expert in downtown management.
What is the program?
MiPDM Program Guide
MiPDM Application
Applications are due Friday, January 13, 2023 to director@michigandowntowns.com.

General Requirements
The MDAs professional development program and MiPDM certificate is open to selected persons who are involved in a profession related to downtown development. Applicants must be a current member, employed by a member organization, or join the MDA. Not yet employed in the field? Membership to the MDA for individuals or students is affordably priced at $100/$50 annually.

Fees
The non-refundable application fee for the program is just $200. The coursework will be incorporated into the MDAs workshops, conferences and webinars. Participants will be expected to register for workshops, conferences and webinars at normal registration fees.

Application Process
Applications for new participants are accepted annually in January. Applications are due Friday, January 13, 2023 to director@michigandowntowns.com. The Professional Development Committee will review all applications and approve or deny acceptance, along with any subjects that may be waived. Acceptance letters will be issued as soon as possible. The applicant will be responsible for self-monitoring progress through the program with support from MDA staff.
Areas of Proficiency
The program consists of two tiers of training to be conducted during breakout sessions at MDA workshops, conferences or webinars*. There are fifteen areas of proficiency to meet. Applicants with bona fide experience in an area of proficiency may request a waiver at the time of application.
*Currently, five sessions are offered via On Demand Webinar:
Meeting Management
Downtown Management Basics
Assessing
Zoning
Planning

Please contact the MDA at 248-838-9711 for further information.