Employment & RFP Listings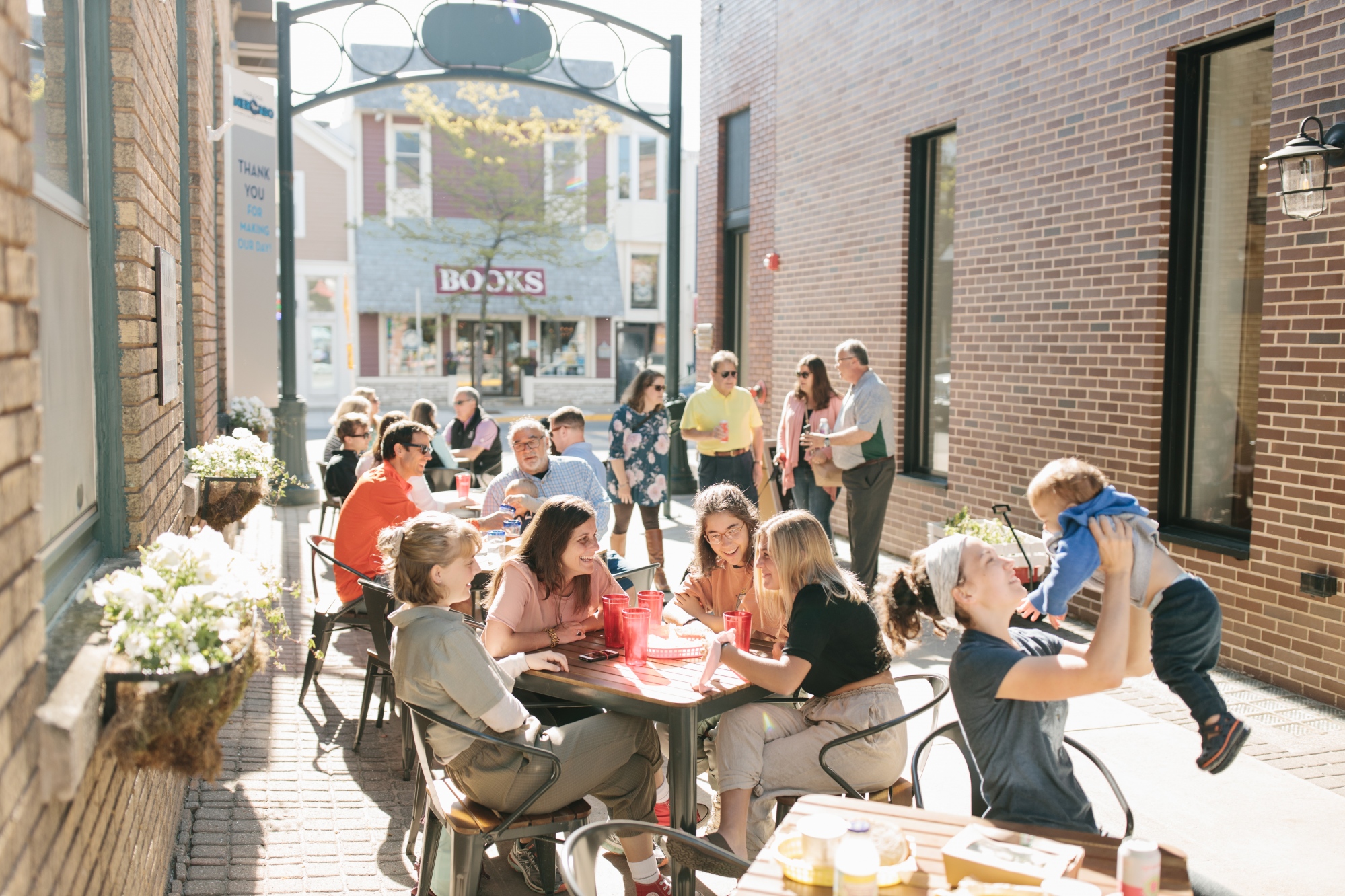 Downtown acts as a key defining feature of the community's overall Sense of Place.
Downtown Charlevoix
To Submit Employment or RFP Listings to the MDA
MDA members may submit employment or RFP listings for posting on the MDA web site and social media. To list a job opening in your community or organization, e-mail a PDF file with position requirements, contact information, and the application closing date to the MDA. All jobs must be in the downtown development or economic development fields. We will include the PDF with your listing on our website until the closing date. This is provided as a free service by the MDA. Job applicants should forward questions and application materials to the contact listed in the job posting.
Please direct any questions regarding the listed RFP to the community.
EMPLOYMENT OPPORTUNITIESCascade Charter Township
Cascade Charter Township is accepting applications for the position of Economic Development Director. Under the direction of the Township Manager, the Economic Development Director is responsible for all facets of economic development in the Township and serves as the Director of the Cascade Charter Township Downtown Development Authority. See the job description for a full list of essential functions at
www.cascadetwp.com
. Applicants must meet the following minimum criteria:
Bachelor's degree in Urban Planning, Public Administration, Business or a closely related field. Master's degree preferred.
Minimum five (5) years of progressively responsible experience performing the above or related duties.
Valid State of Michigan Driver's License
Certified Economic Developer (CEcD) preferred.
Salary range is $57,563 - $77,875 for 2023 with a starting wage depending on qualifications, with comprehensive benefits.
Applications can be obtained at Cascade Township Offices located at:
5920 Tahoe Drive S.E., Grand Rapids, Michigan 49546
Applications and detailed job description are also available on-line at
www.cascadetwp.com
. Please submit application along with cover letter, resume and professional references to Katie Murawski, Human Resource Director via mail or email,
kmurawski@cascadetwp.com
no later than 4:00 pm, Friday, April 7. Cascade Charter Township is an equal opportunity employer.
Village of North Branch
This is a full-time job position. An associate degree in accounting, public administration or a related field is required. Two or more years of bookkeeping,
accounting or other financial-based clerical duties in a municipal clerk's office is a must. Certified Municipal Clerk (CMC ) is desirable. Must be Proficient with PCbased office software (FundBalance). The pay is commensurate with qualifications and experience. Interested parties should provide an application, resume and cover letter to clerkkennedy@northbranchvillage.org. Application and job description is on the Village website at www.northbranchvillage.org.
Comstock Center (Comstock Township) DDA Director
The Comstock Center Downtown Development Authority and the Township of Comstock are seeking a DDA Director. Under the supervision of the Downtown Development Authority Board, the Director is responsible for all administrative aspects of the DDA. The Director serves as an advocate for the downtown area, fosters and maintains a cooperative relationship with business owners, developers, residents, Township staff and government agencies and works effectively with volunteers. Grant writing experience required. A Bachelor's Degree in business, marketing, public administration, or a field related to downtown development is preferred.
DDA Director Position Description
. Please submit a cover letter and resume to Jodi Stefforia, DDA Director, Comstock Township, P.O. Box 449 Comstock MI 49041 no later than March 17, 2023. This is a contract position with an annual stipend of $16,000 paid monthly.
City of Jackson
Under the supervision of the Downtown Development Authority (DDA) Board of Directors, the DDA Executive Director is responsible for creating and managing projects that meet the objectives of the DDA. The Executive Director is an advocate for the DDA, providing information and background on the goals and accomplishments of the DDA to business owners, city officials and staff, and other interested persons. The Executive Director will promote and organize downtown activities, educate businesses, serve as a collaborator / facilitator / coordinator, and build positive relationships with various City and community partners. Strong candidates will excel at event planning, communication/relationship building, financial management, farmers market administration, and reporting. Creative thinking and attention to detail are a must.
Click here for more information.