MDA Lansing Day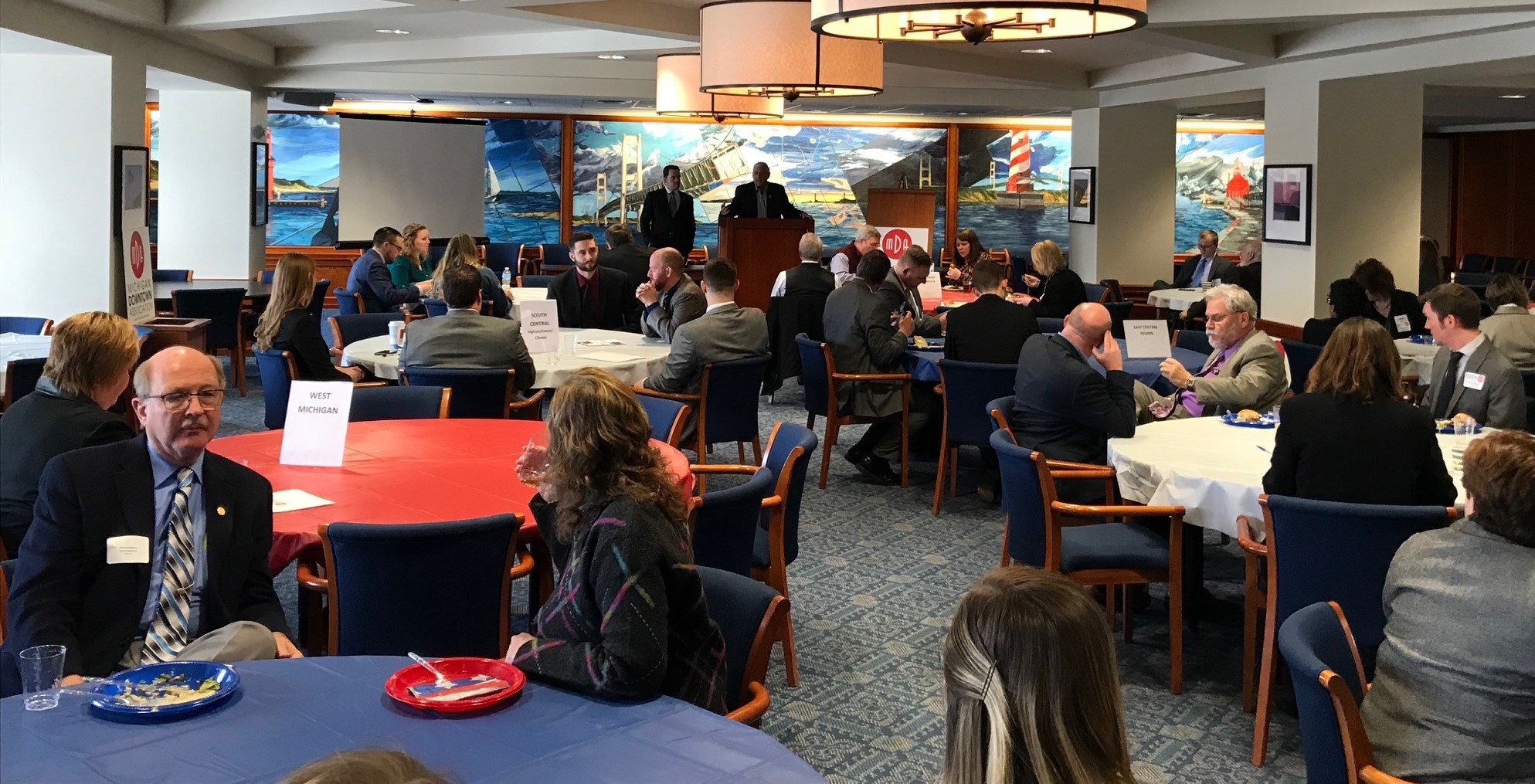 The vision of the Michigan Downtown Association is to be the leader in preserving

and enhancing downtowns through education and advocacy.
Downtown Lansing
2021 Lansing Day to be announced soon.

The Michigan Downtown Association's annual Lansing/Advocacy Day is an opportunity for members to meet their state legislators, to learn and share the MDAs current legislative concerns, and to become more effective advocates on behalf of their communities at the state level. For example, in 2020, 25 downtown directors met with 30 State legislators and had meaningful, one-on-one conversations regarding real downtown issues.