Downtown Day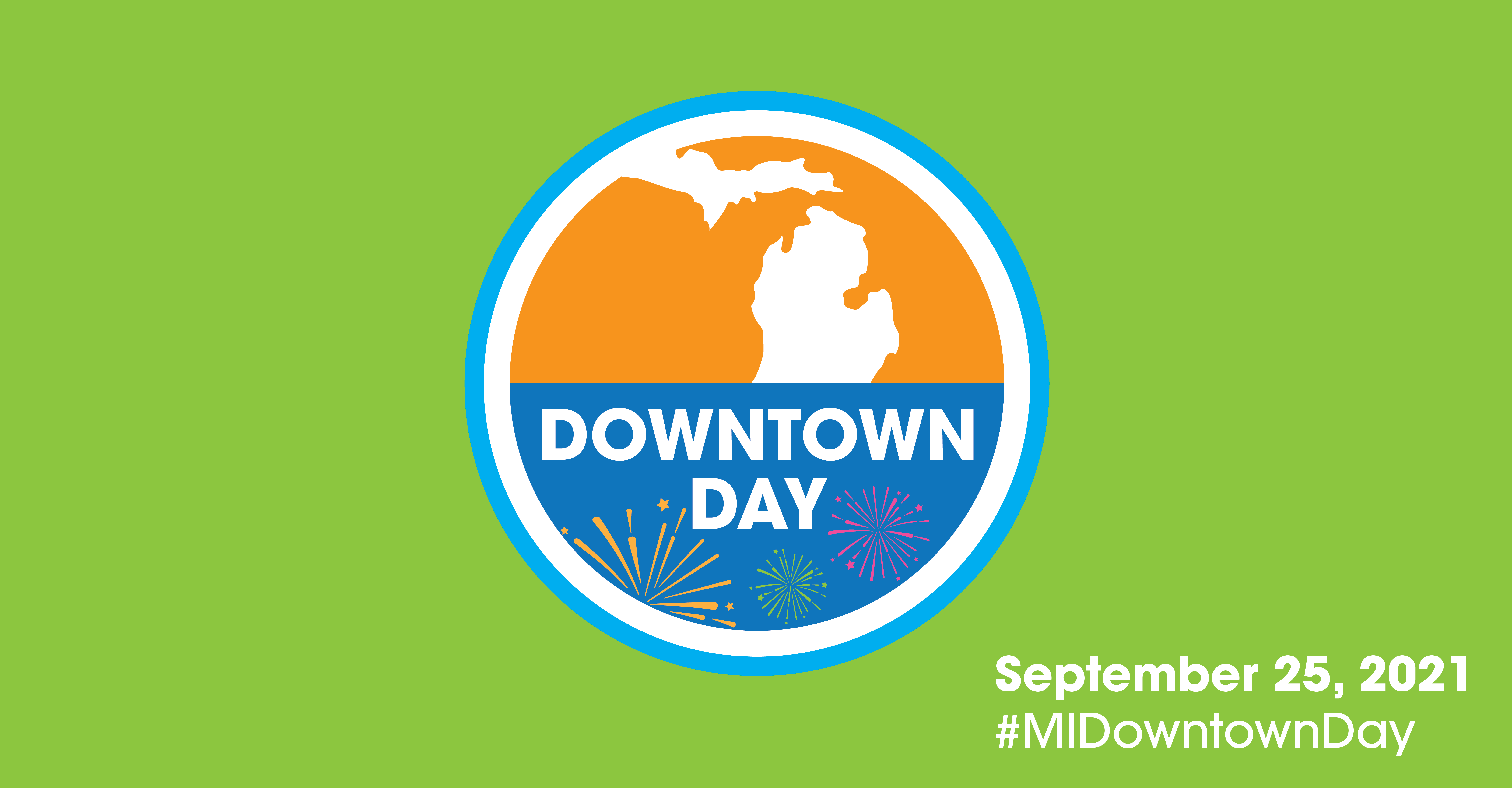 Downtown Day
Saturday, September 25, 2021
For the second year in a row, the fourth Saturday of September has been proclaimed "Downtown Day" by Governor Whitmer with the initiative beginning requested by the Michigan Downtown Association (MDA).
Understanding that now more than ever Michigan residents need to support downtowns and the businesses within by shopping, dining, attending an event, or volunteering, the MDA contacted the Governor's office and requested that Saturday, September 25, 2021, be declared Downtown Day. The organization received the official Proclamation, signed by Governor Whitmer, earlier this month.
The MDA encourages community members to visit a downtown on September 25 and enjoy its shops, restaurants, and recreational and cultural aspects. Many MDA member communities have special events planned to celebrate the special day.
Port Huron
1. Live music in two spots downtown from 1pm-9pm.
2. Port Huron Parks & Recreation will have children's games and activities. Winner's of games will win tickets for downtown's McMorran Theatre for upcoming shows.
3. Downtown Port Huron Job Fair, 11am-2pm
Lathrup Village
September 25th is
#MIDowntownDay
! Join the LVDDA on September 25th for our Lovin' Lathrup Village Clean Up from 9:00-11:00 am. Celebrate our Downtown on 9/25 by keeping LV Beautiful. Sign up your and/or a clean up crew here:
https://forms.gle/78DdWPaJDjkme9LC6
Howell
Howell Downtown Day is about a week away! Celebrate our award-winning downtown by supporting our local businesses, participating in the community mural, visiting the
Howell Summit Gardens
, check out the
Howell Social District
, and more!
Learn more about special business offers and the VIP pass for Downtown Day here:
https://fb.me/e/Z1W7111n